Who We Are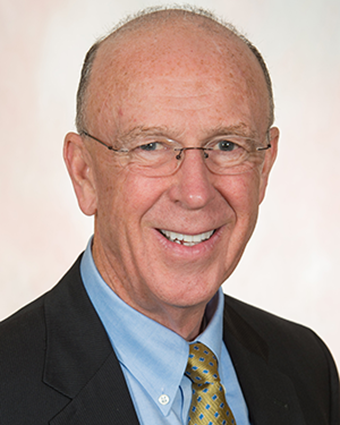 David Kruczlnicki, MBA FACHE - President & CEO
Dave Kruczlnicki is an accomplished executive with over 35 years experience in senior leadership and governing board roles in healthcare and related fields. He has a proven track record of leading organizational growth, culture change, and performance improvement.
Dave led Glens Falls Hospital, its parent company, and affiliated foundation for 24 years as CEO, during which time annual revenue grew from $60 million to $300 million, sites/facilities grew from 6 to 28, and the hospital/health system received numerous awards/recognitions. He previously served as Chief Financial Officer and as Chief Operating Officer at Glens Falls Hospital, VP/Provider Relations at Blue Cross/Northeastern NY, and VP/Human Resources at Saratoga Hospital, gathering a wealth of experience across the "C Suite".
His Board experience is extensive, having served 18 years on the Board of Directors of the Healthcare Association of New York State (HANYS) including a term as Chairman, 17 years on the Board of Directors of Iroquois Healthcare Alliance (IHA) including a term as Chairman, and 24 years on the Board of Directors of Yankee Alliance, including two terms as Chairman. Beyond the healthcare industry, Dave is a Director of Arrow Financial Corporation and Glens Falls National Bank, including current Chairman of the Compensation Committee and past-Chairman of the Audit and Governance Committees. He has been a Director of Finch Pruyn and Company, Adirondack Regional Chamber of Commerce including a term as Chairman, Partners for Progress, Warren County Regional Economic Development Corporation, and Community Workshop, Inc. He has been a member of the NYS Emergency Medical Services Council and the NYS Senate Finance Committee Audit Evaluation Panel. He is a fellow of the American College of Healthcare Executives.
A graduate of Siena College (BA/Political Science) and Rensselaer Polytechnic Institute (MBA/Health Systems Management), Dave has taught graduate-level courses on healthcare leadership, Clarkson University Capital Region Campus and finance at RPI and the New School for Social Research.
His special expertise includes strategic planning, governance, translating strategies to action plans for execution, and developing senior leadership teams.